▴

Iklan

▴
Membuat SSL Checker Pada Web Pribadi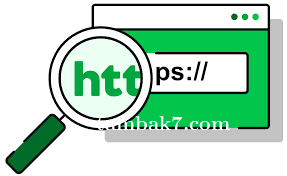 Gambar : SSL / https
SSL
Apa itu SSL ? kalau di lihat dari digicert, Secure Sockets Layer (SSL) is a standard security technology for establishing an encrypted link between a server and a client—typically a web server (website) and a browser, or a mail server and a mail client (e.g., Outlook).
Nah seberapa pentingkah SSL, yang biasa kita kenal https,
Pengiriman informasi akan terenkripsi apabila menggunakan jalur SSL/https
Informasi yang dikirimkan lebih aman, karena end to end sudah ter enkripsi
Disini saya coba membagikan script untuk pengecekan SSL menggunakan code PHP, anda bisa mendowload juga di github
Berikut step cara membuat SSL Checker pada web anda
Buat folder "ssl" pada public_html anda, masukan script yang sudah didownload ke folder tersbeut dengan cara upload
Modifikasi script sesuai yang anda inginkan
Setelah semuanya lengkap buka di domainanda.com/ssl/index.php
Selamat Mencoba !!
Download File script dilocal server tambak7 Disini
---